1 Balboa (World Youth Day Logo)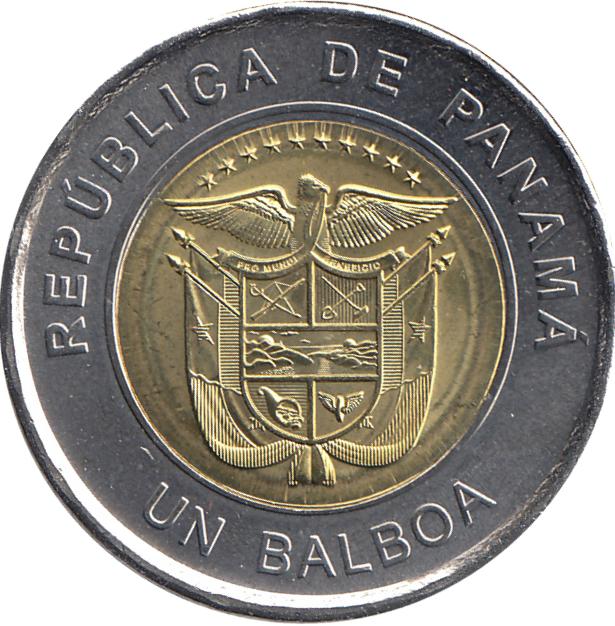 ken6528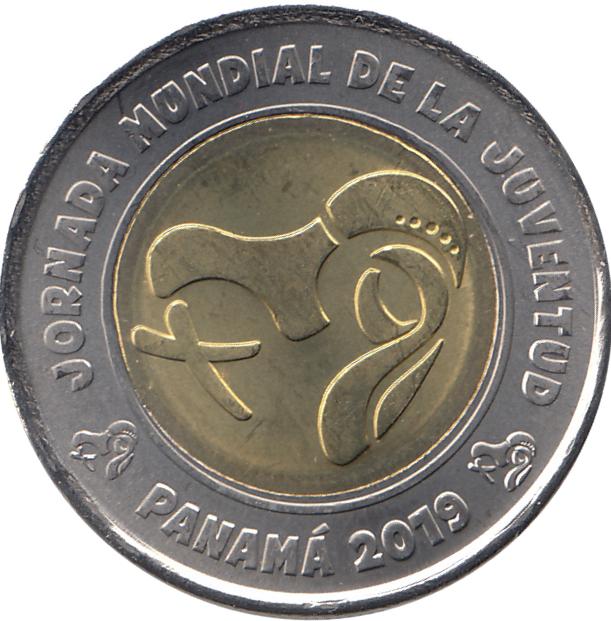 ken6528
General information
| | |
| --- | --- |
| Name | 1 Balboa (World Youth Day Logo) |
| Country | Panama |
| Issuer | Panama |
| Currency | Balboa (1904-date) |
| Face value | 1 Balboa |
| Period | - |
| Issue period | 2019 |
| Commemorative reason | - |
| Out of circulation? | No |
| Thematic | |
Technical information
| | |
| --- | --- |
| Item type | coin |
| Subtype | commemorative coin |
| Material | bimetallic plated plated: Steel main (.16), Steel center plating, Nickel ring, ring plating |
| Weight | 7.2 g |
| Diameter | - |
| Thickness | - |
| Format | round |
| Alignment | ↑↓ |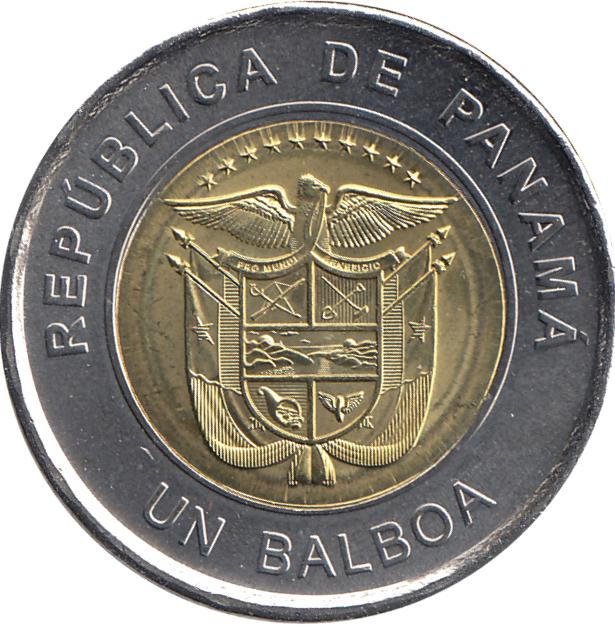 Obverse
Legends
REPÚBLICA DE PANAMÁ
UN BALBOA
English translation
REPUBLIC OF PANAMA ONE BALBOA
Image source
ken6528
Description
Coat of arms of Panamá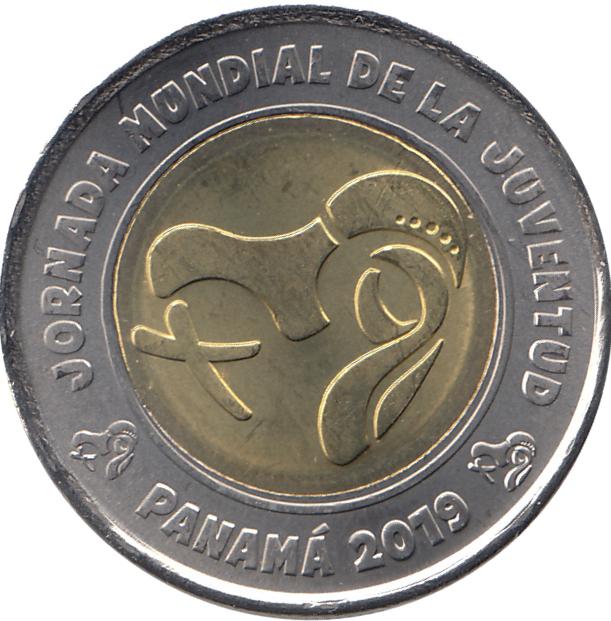 Reverse
Legends
JORNADA MUNDIAL DE LA JUVENTUD
PANAMÁ 2019
English translation
WORLD YOUTH DAY PANAMÁ 2019
Image source
ken6528
Description
World Youth Day Logo. Ambar Calvo, a 20-year old college student at Panama University, designed the logo for WYD Panama 2019. Selected from the logo contest convened by Pope Francis, Calvo's design is rich with Catholic symbolism. Mary is at the center of the Panama 2019 logo. The crown of Mary has five points showing the five continents that will send pilgrims to WYD. The Panama Canal stands out in the logo, both representing the host country's most famous landmark and symbolizing the path of the pilgrim who finds in Mary on the way to meet Jesus. The silhouette of the Panamanian Isthmus is meant to communicate to place of welcome.
Edge
| | |
| --- | --- |
| Legends | BALBOA PANAMA |
| English translation | |
2019
| | |
| --- | --- |
| Calendar | Gregorian |
| Emissions | - |
These are some related items you might like