2 Pounds - Elizabeth II (1 oz Fine Silver; Silver Valiant)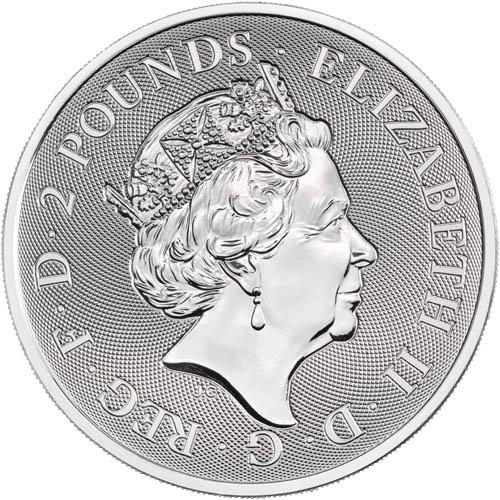 JM Bullion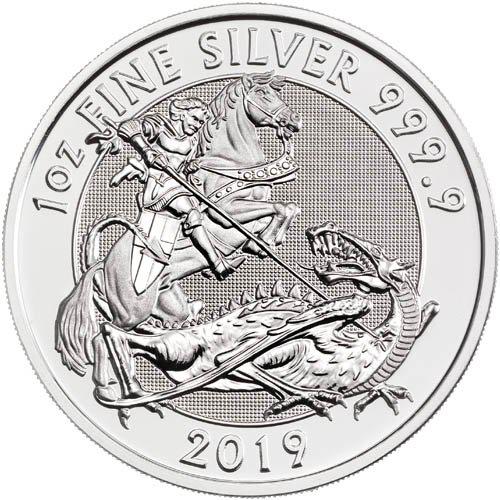 JM Bullion
General information
Name
2 Pounds - Elizabeth II (1 oz Fine Silver; Silver Valiant)
Country
United Kingdom of Great Britain and Northern Ireland
Issuer
United Kingdom of Great Britain and Northern Ireland
Currency
Pound sterling (decimalized, 1971-date)
Face value
2 Pounds
Period
-
Issue period
2019
Commemorative reason
-
Out of circulation?
No

Thematic

fantastic animals

horses and equines
Technical information
| | |
| --- | --- |
| Item type | coin |
| Subtype | non circulating coin |
| Material | plain: Silver main (.999.9) |
| Weight | 31.1 g |
| Diameter | - |
| Thickness | 3 mm |
| Format | round |
| Alignment | ↑↑ |
Comments
The British Silver Valiant was released in 2019 as a 1 oz silver coin following the 2018 debut of the design as a 10 oz coin.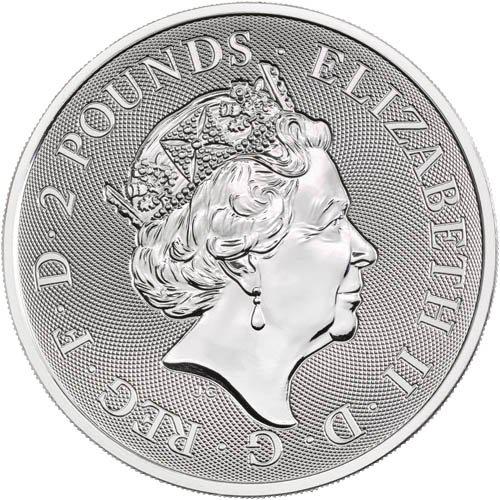 Obverse
Recorder
Jody Clark
Legends
ELIZABETH II · D · G · REG · F · D · 2 POUNDS ·
J.C
English translation
Elizabeth the Second by the Grace of God Queen Defender of the Faith (Elizabeth II Dei Gratia Regina Fidei Defensatrix)
Image source
JM Bullion
Description
Fifth crowned portrait of HM Queen Elizabeth II right, wearing the George IV State Diadem, legend around.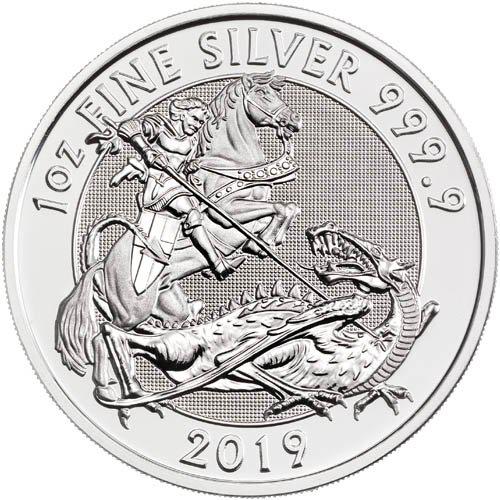 Reverse
Recorder
Etienne Millner
Legends
1 oz FINE SILVER 999.9
2019
English translation
Image source
JM Bullion
Description
Image of St. George wielding a spear and riding into battle on his horse he faces off with a dragon.
2019
| | |
| --- | --- |
| Calendar | Gregorian |
| Emissions | - |
| Comments | BU |
2019
| | |
| --- | --- |
| Calendar | Gregorian |
| Emissions | - |
| Comments | Bullion |
These are some related items you might like