½ Dollar (Elgin, Ill., Centennial)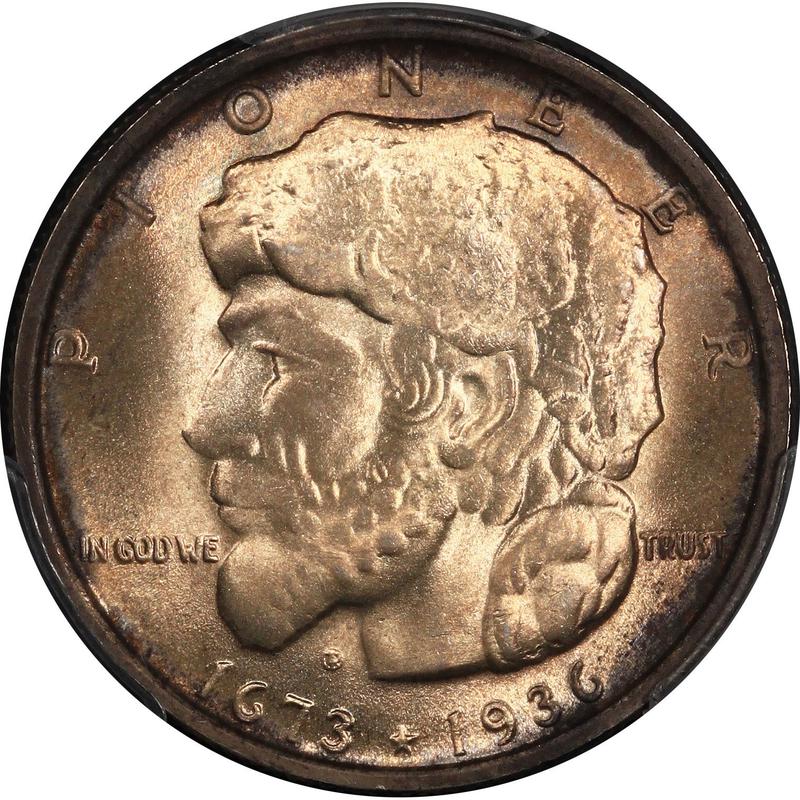 Sanjuro2020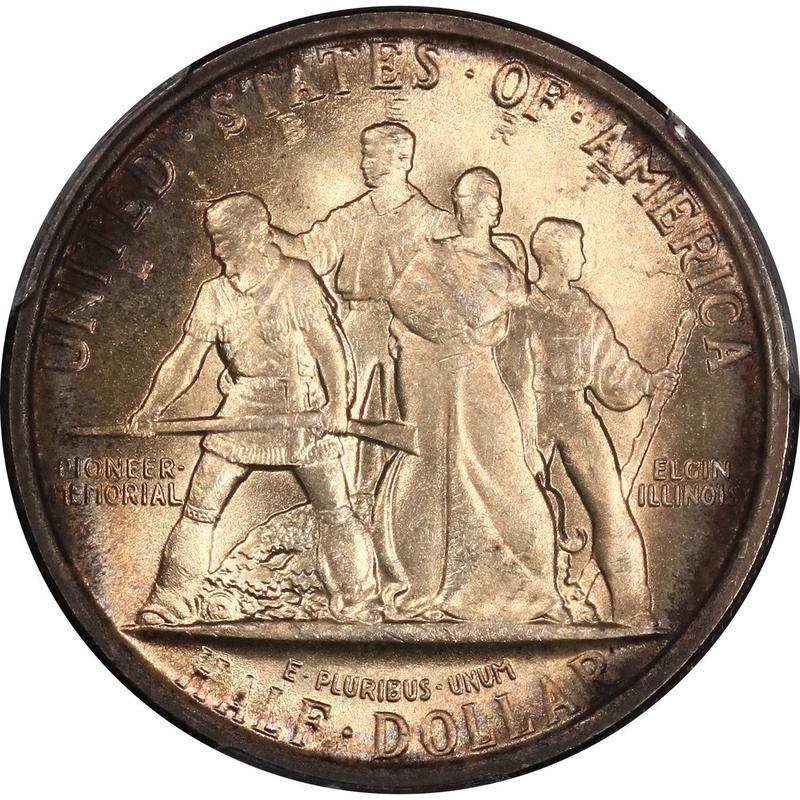 Sanjuro2020
General information
| | |
| --- | --- |
| Name | ½ Dollar (Elgin, Ill., Centennial) |
| Country | United States of America |
| Issuer | United States of America |
| Currency | Dollar (1785-date) |
| Face value | Half Dollar |
| Period | - |
| Issue period | 1936 |
| Commemorative reason | - |
| Out of circulation? | No |
| Thematic | - |
Technical information
| | |
| --- | --- |
| Item type | coin |
| Subtype | non circulating coin |
| Material | plain: Silver main (.900) |
| Weight | 12.5 g |
| Diameter | - |
| Thickness | - |
| Format | round |
| Alignment | ↑↓ |
Comments
The 1936 Elgin Centennial Half Dollar was issued for the purpose of raising funds to construct a Pioneer Memorial Statue in Elgin, Illinois. The amount raised through the commemorative coin sales would ultimately fall short of the funds necessary to complete the project. The statue would eventually be completed and dedicated more than six decades later in 2001. The statue was designed by Trygve Rovelstad, who also designed the coins. Four adult pioneers and an infant are pictured, representing pioneers who settled the area in 1935. Although initially a maximum authorized mintage of 10,000 coins was sought, the enacted legislation called for 25,000 coins. This entire amount would be struck at the Philadelphia Mint. Distribution of the coins was handled by L.W. Hoffecker, whose handling of the 1935 Old Spanish Trail Commemorative had caused controversy. The coins were offered for $1.50 each. Ultimately 20,000 coins were sold and the rest were returned to the Mint for melting. The other 15 coins were assay coins.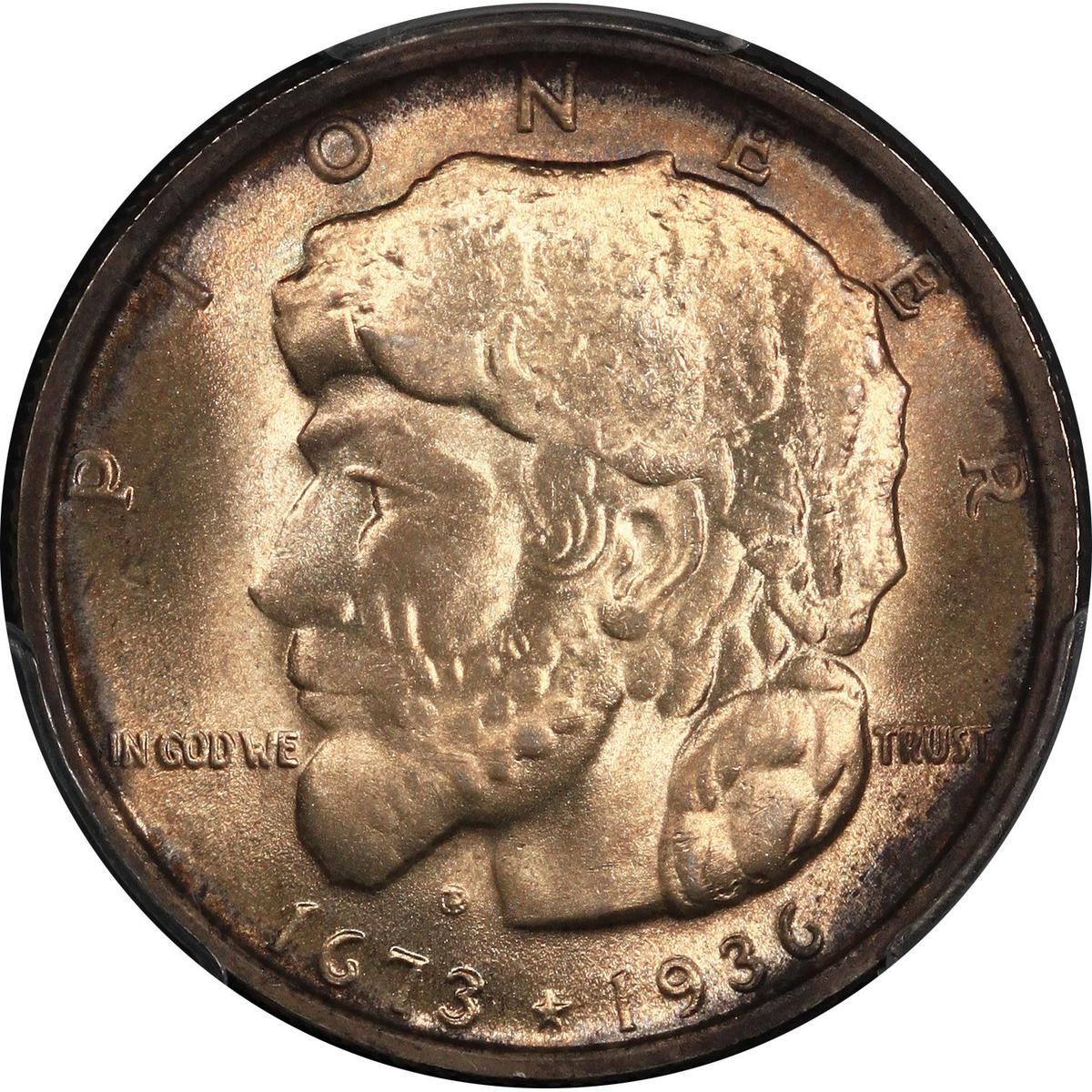 Obverse
Recorder
Trygve Rovelstad
Legends
PIONEER
IN GOD WE TRUST
1673-1936
English translation
Image source
Sanjuro2020
Description
The profile of a pioneer facing left. This is a detail view from one of the pioneers who appears on the reverse.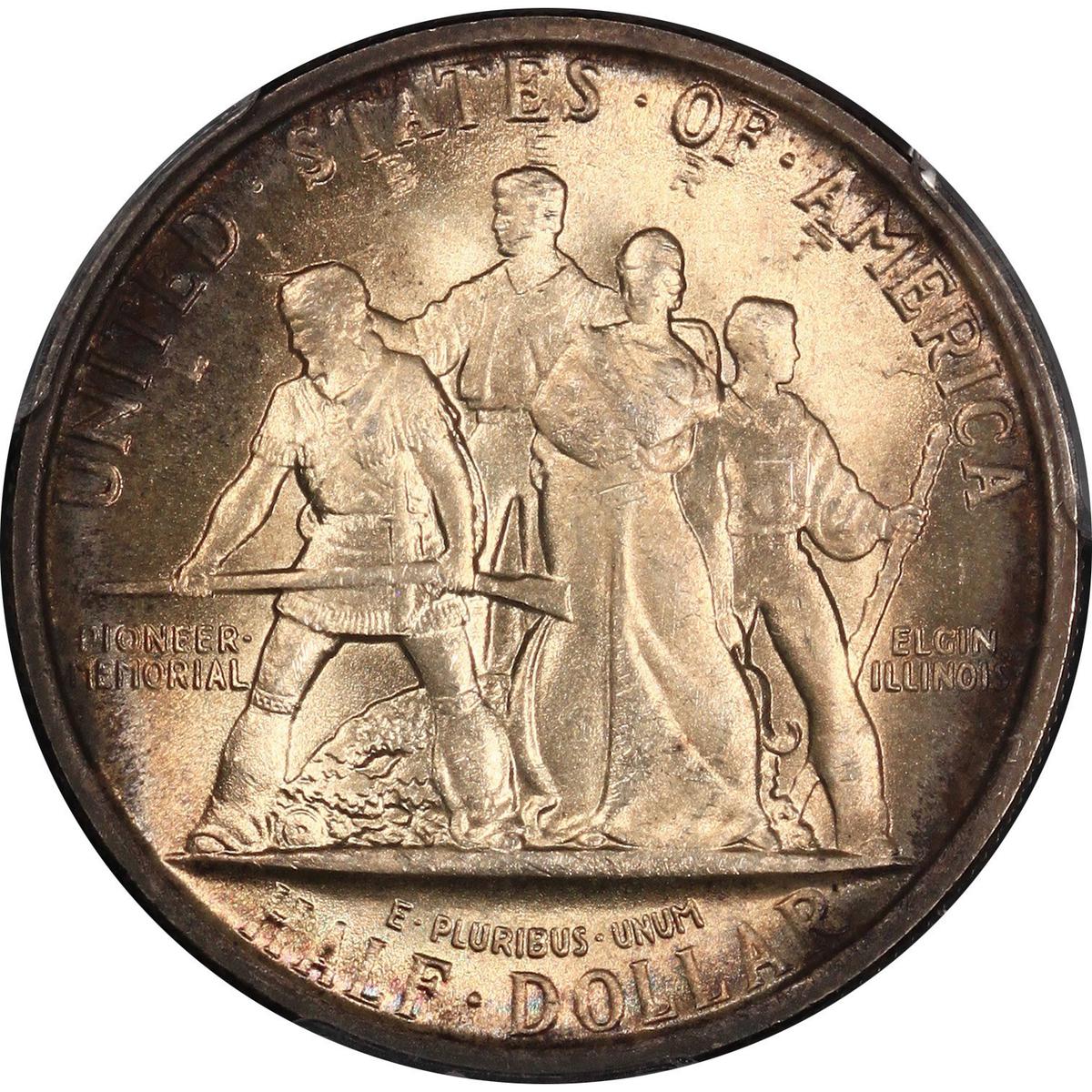 Reverse
Recorder
Trygve Rovelstad
Legends
UNITED STATES OF AMERICA
LIBERTY
PIONEER-MEMORIAL - ELGIN, ILLINOIS
E.PLURIBUS.UNUM
HALF DOLLAR
English translation
Image source
Sanjuro2020
Description
Image of the Pioneer Memorial statue.
1936
| | |
| --- | --- |
| Calendar | Gregorian |
| Emissions | 20.015 |
These are some related items you might like